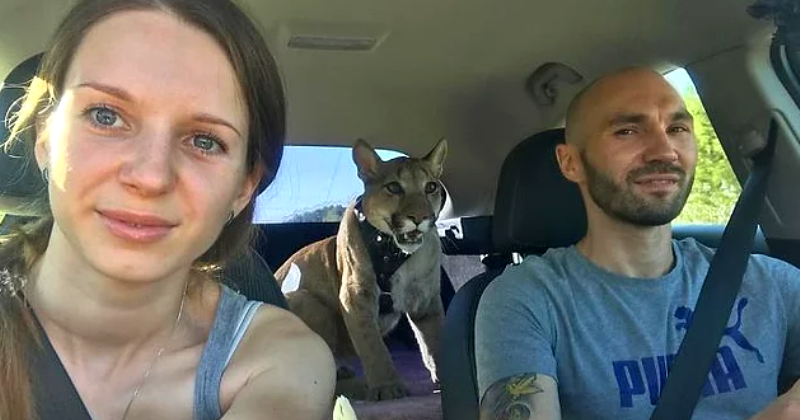 A husband and wife from Penza, Russia, Maria and Alexander have an unusual pet. In a one-room apartment they live together with a 40 kg cougar named after Lionel Messi. They took it from the Saransk Zoo when the animal was eight months. Alexnader had always wanted to have a wild cat – a lynx, for example, but when he saw this cougar he realized that was exactly what he had been looking for.
The Zoo obtained Messi when he was three months old together with Suarez and Neymar – other cubs of a cougar also named after famous soccer players. Messi was the weakest and people thought he would not survive. That was the reason they agreed to sell the cub.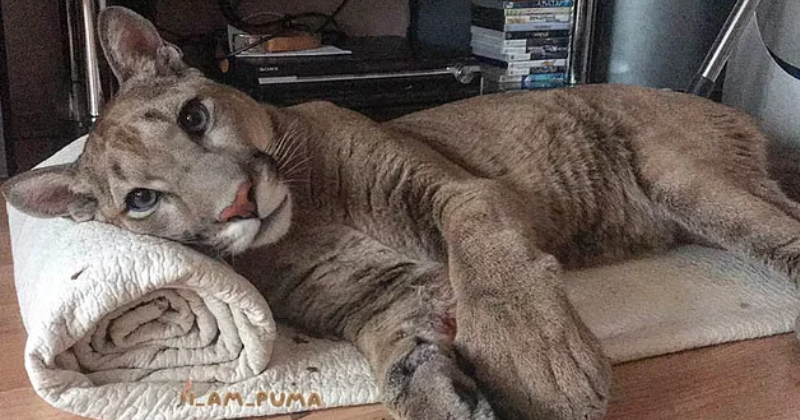 This is how Alexander, 38, and Maria, 28, got a specific pet from America. It's not easy to keep the cougar at home. The couple had to provide a lot of care and medicines to cure Messi and help him to recover.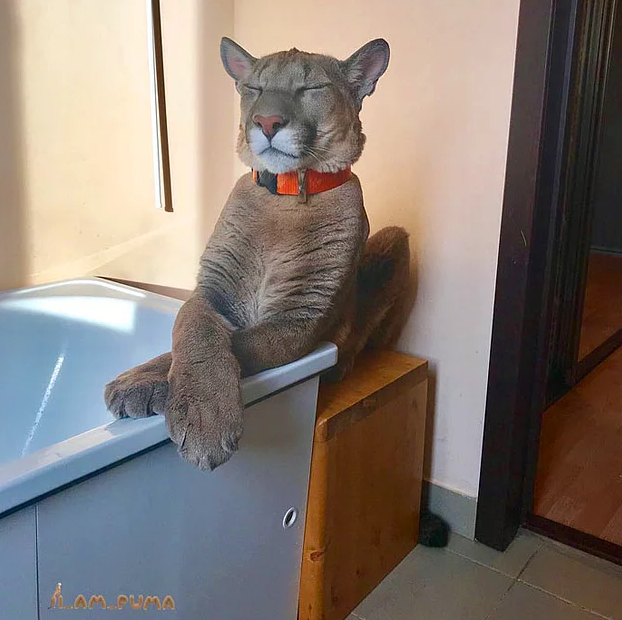 Now the cougar is healthy, but it still does not weigh as much as he should – only 40 kg.
Each day the couple have to find extraordinary solutions for the animal living in a small flat.
For his good physical shape they created a special playground.
They walk with Messi twice every day. He's a like a big dog so they train it with other dogs in a special school.
Messi being a wild cat is calm and sociable. According to Alexander, it's comfortable to live with Messi.
The cougar has his own Instagram account – @I_am_puma with half a million followers. He also has a YouTube channel with 170 thousand subscribers.