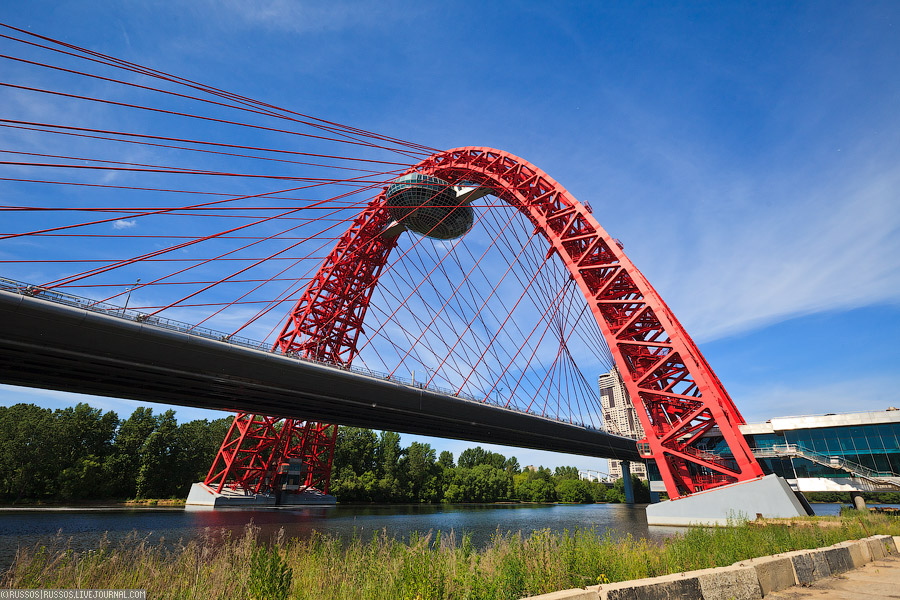 Today we'll climb a bridge that is considered as one of the most picturesque places in Moscow and enjoy the wide open views of the river and adjacent part of the city.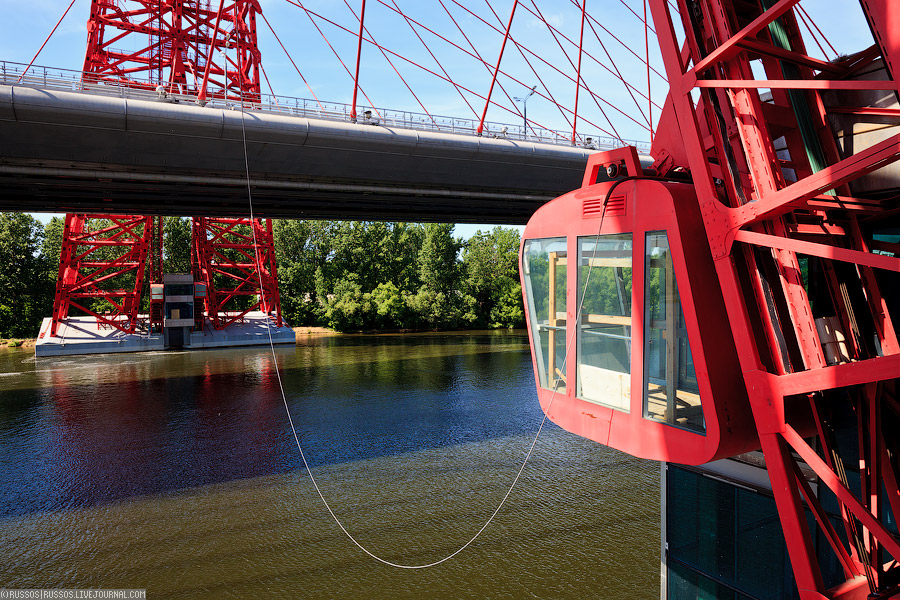 The cable bridge across the Moscow river is located to the north-west of Moscow and was launched in 2007.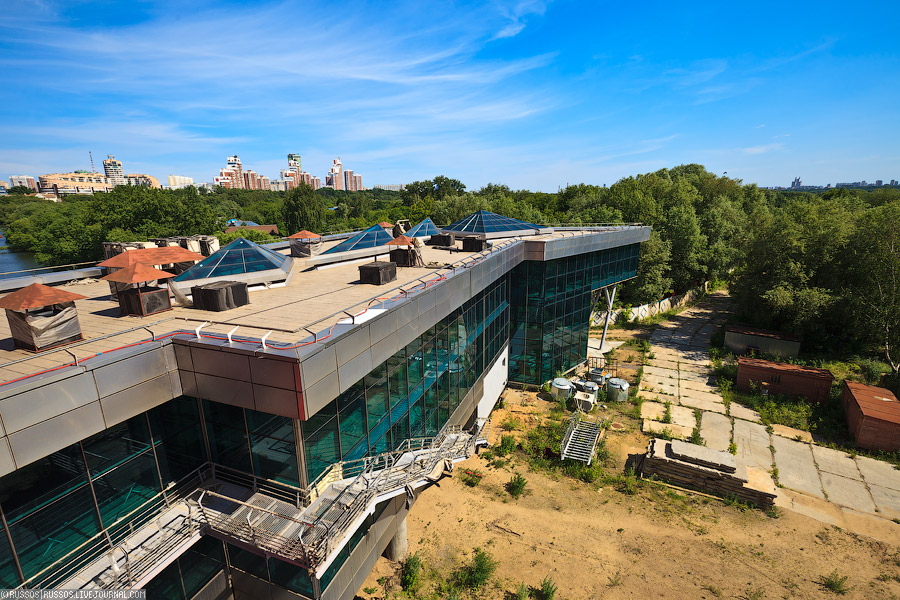 These are inferior buildings, working premises and an elevator hall.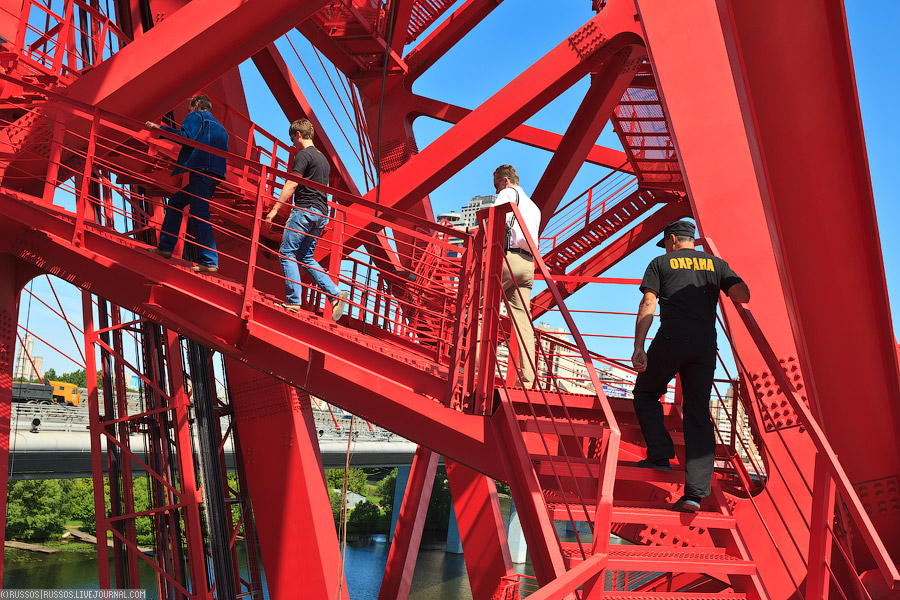 The guards make it impossible to climb the place without preliminary approval.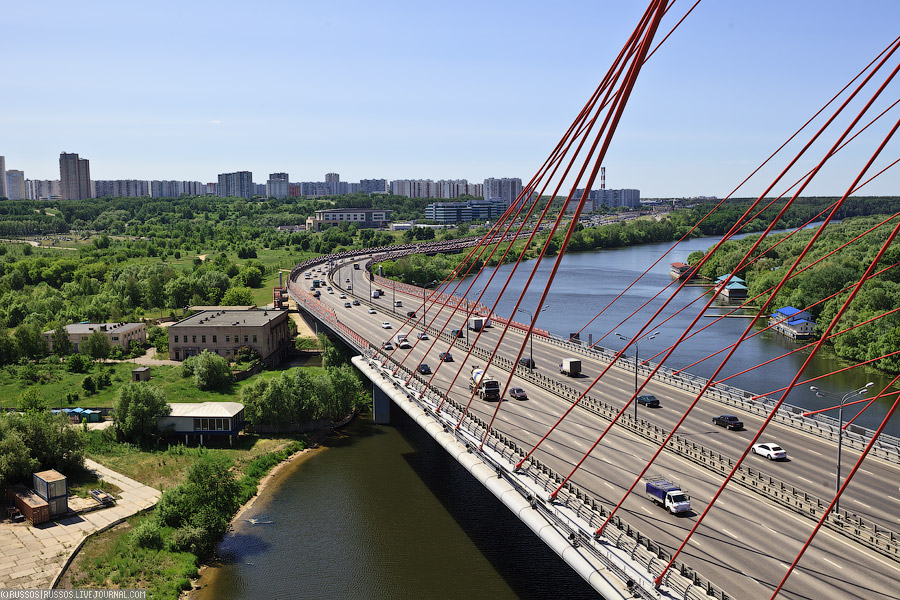 The bridge has 72 cables.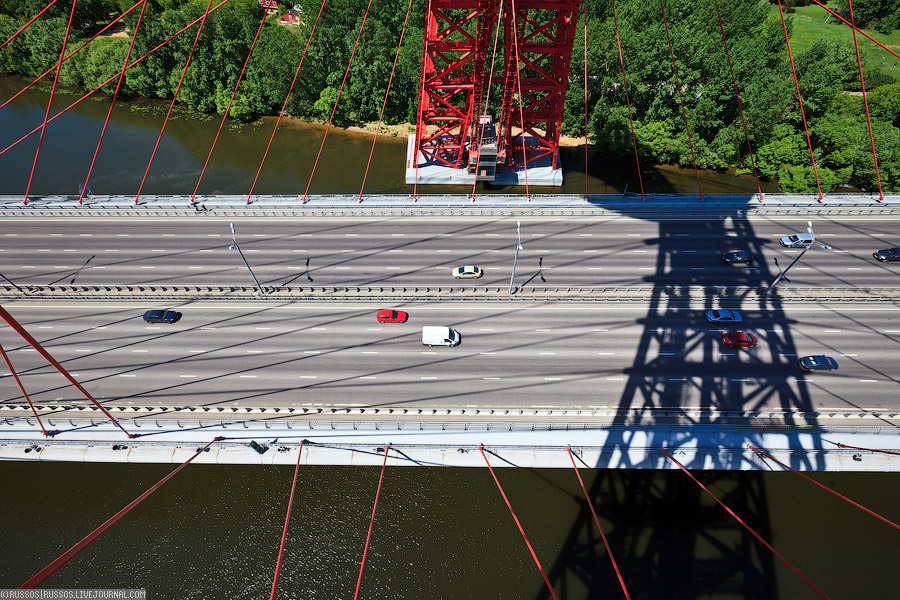 The distance between the road and the water surface is 30 meters.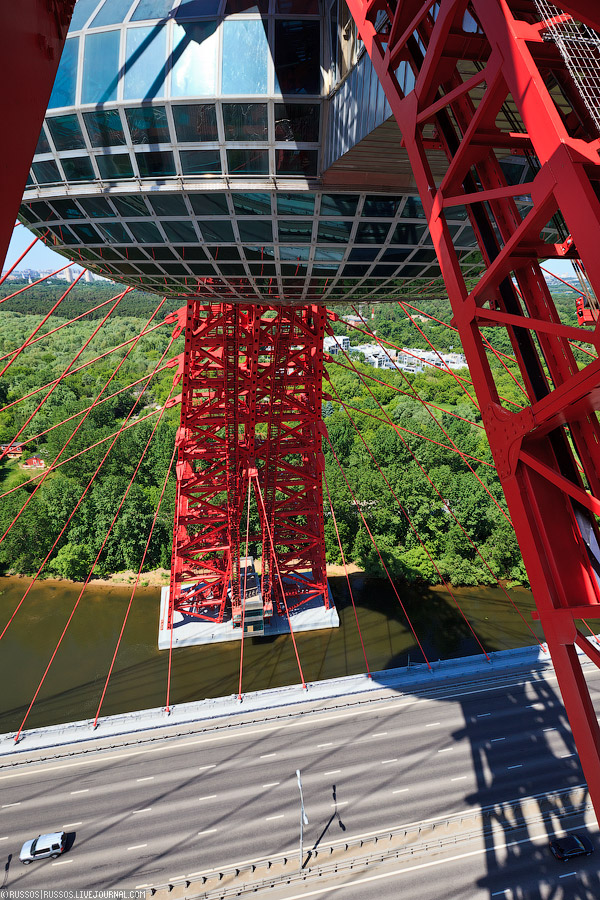 The 'egg' is 33 m long, 24 m wide and 13 m high.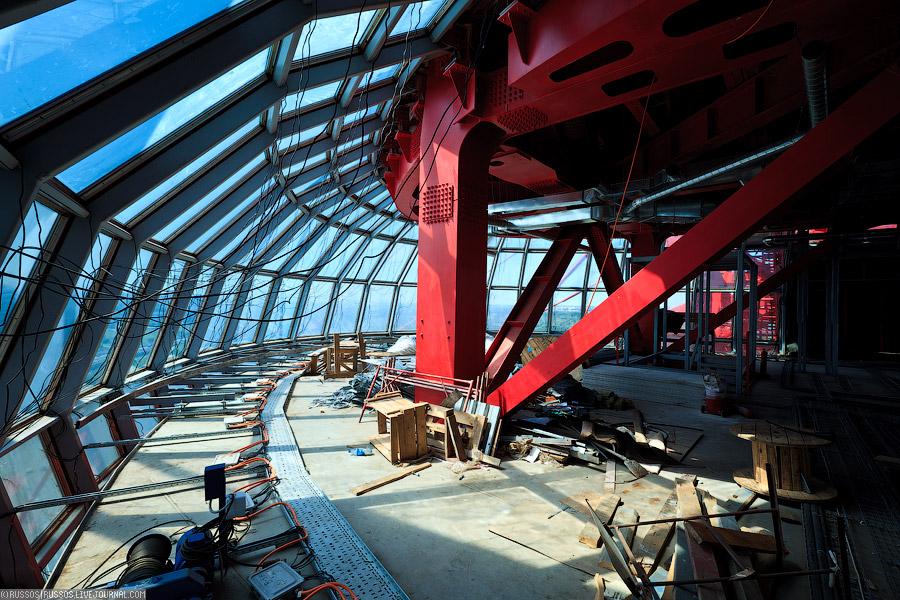 Initially it was planned that the place would be occupied by an observation ground which was later transformed into a restaurant.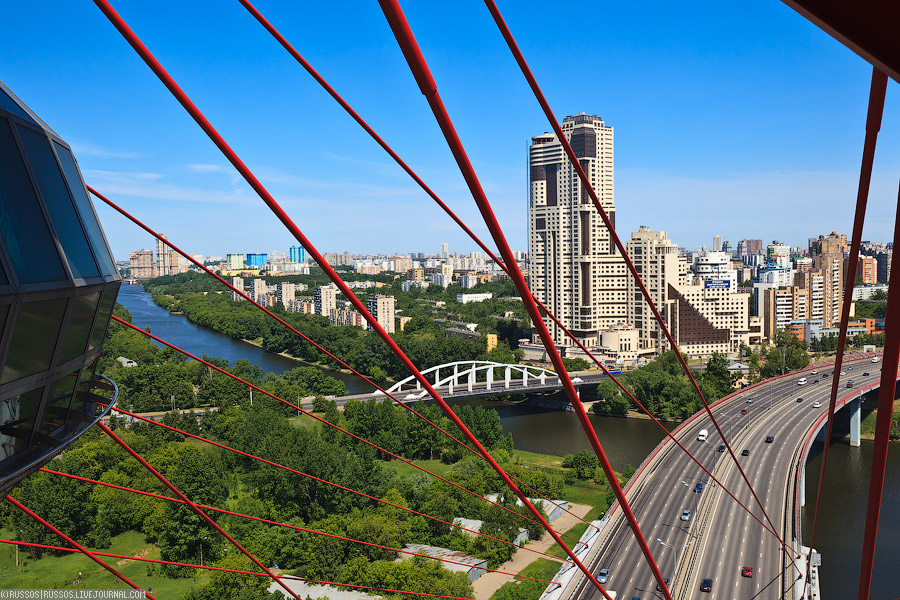 A kitchen had to be constructed close to the surface to follow the fire code. However, an investor was never found and the project couldn't be realized.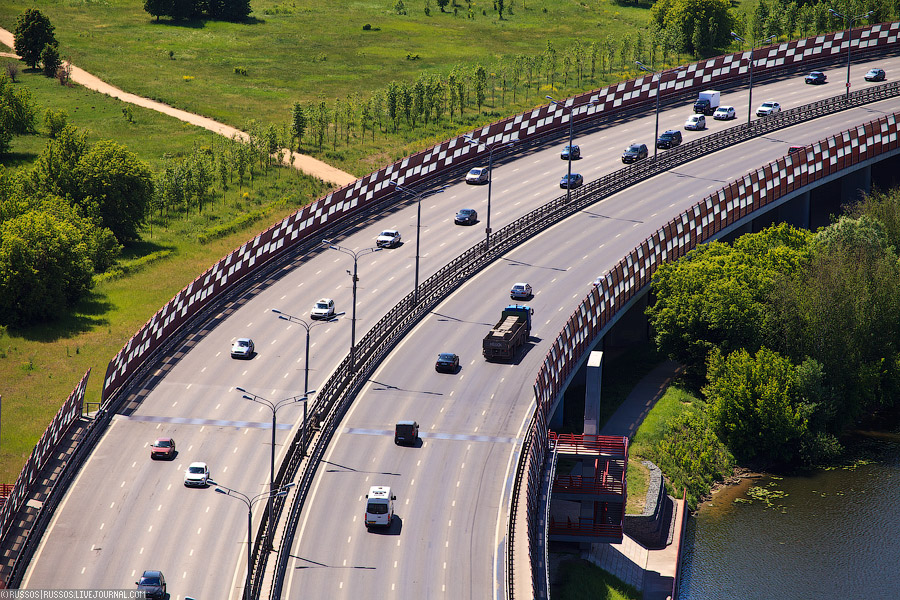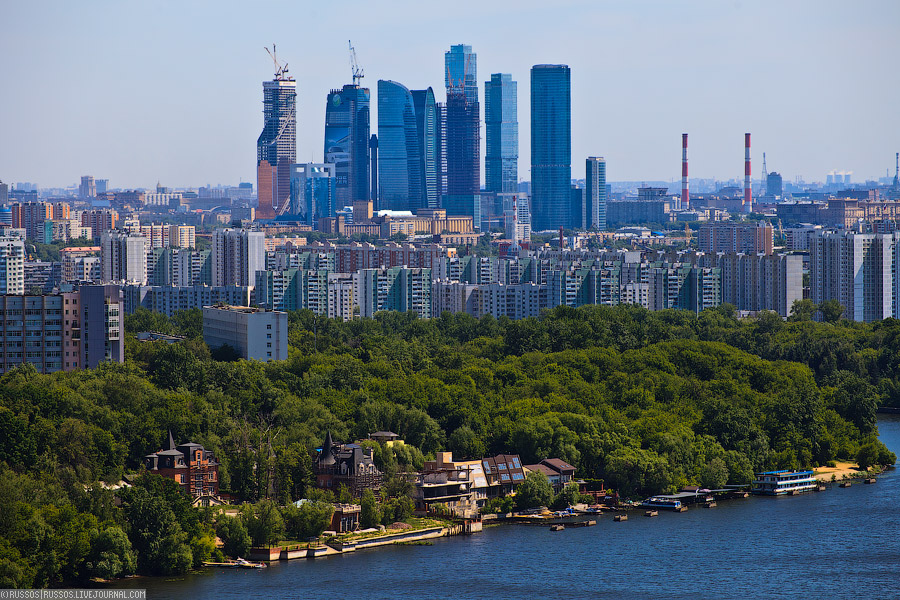 The City.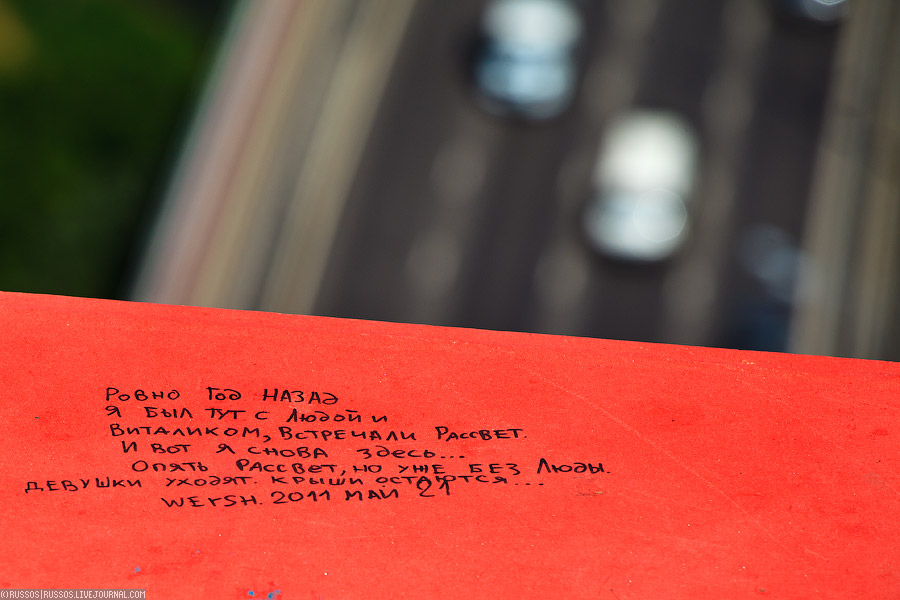 Thoughts of a person  who has visited the place: 'When I visited the place one year ago my girlfriend was with me. Now I am here again but this time I am alone. Girls come and go, roofs stay forever'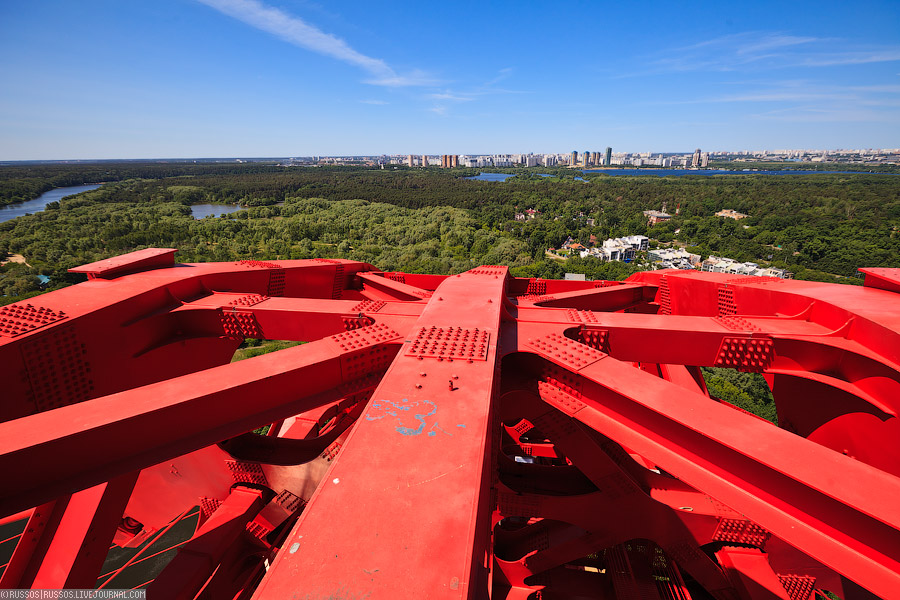 Click on the image to view the full size.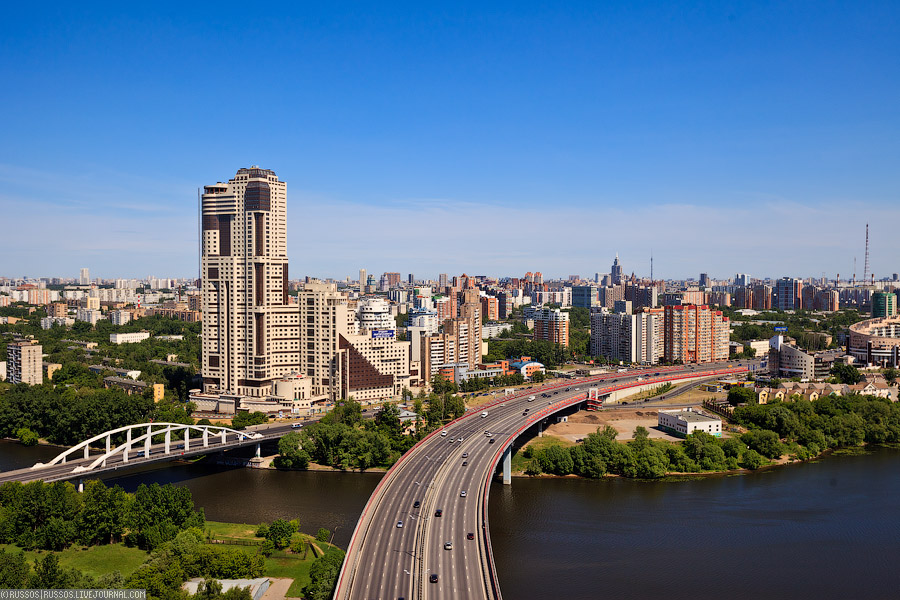 The residential complex Continental is ready but not inhabited yet.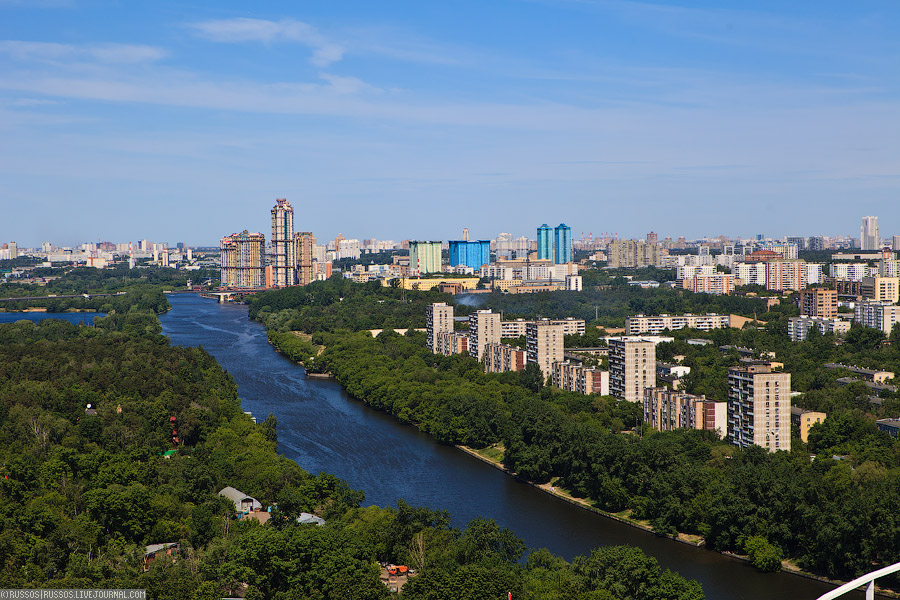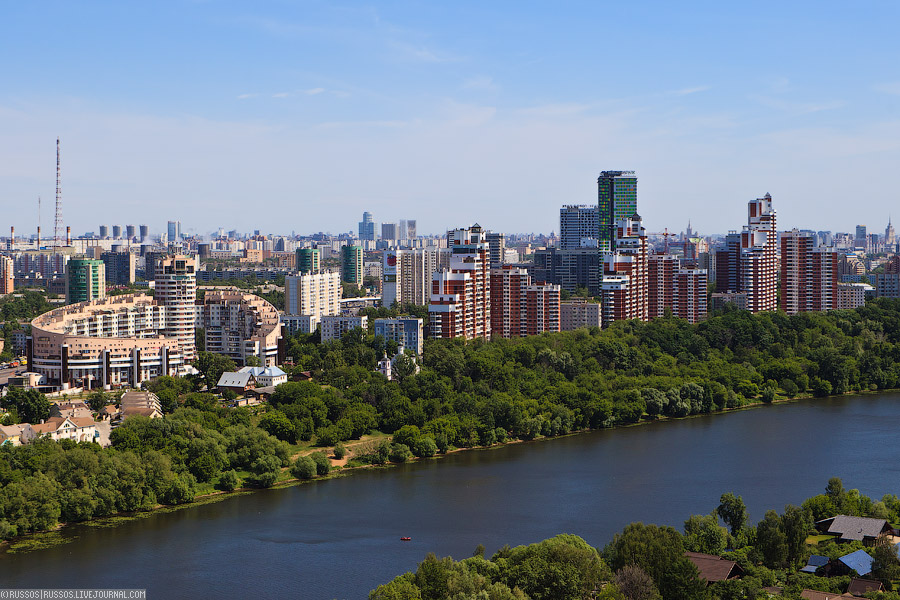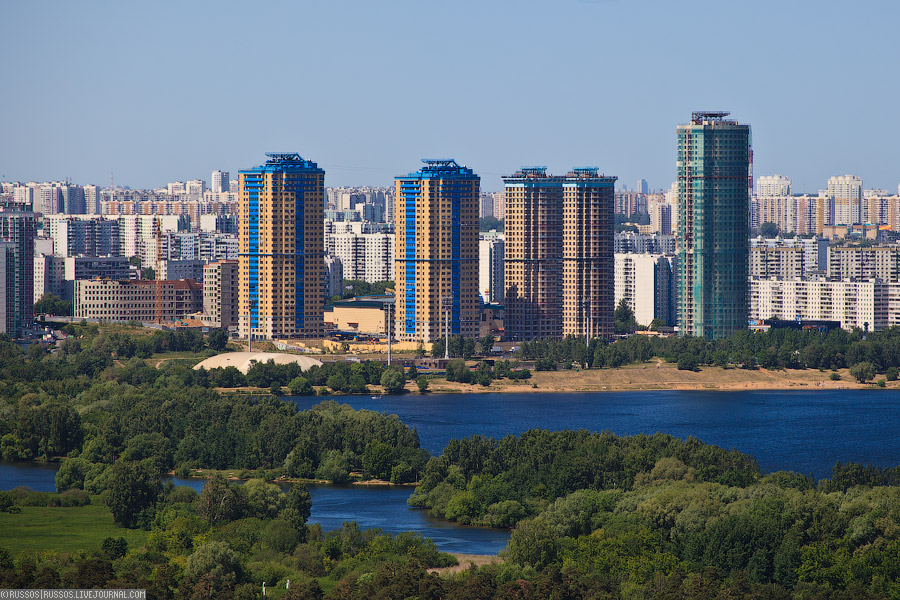 Strogino.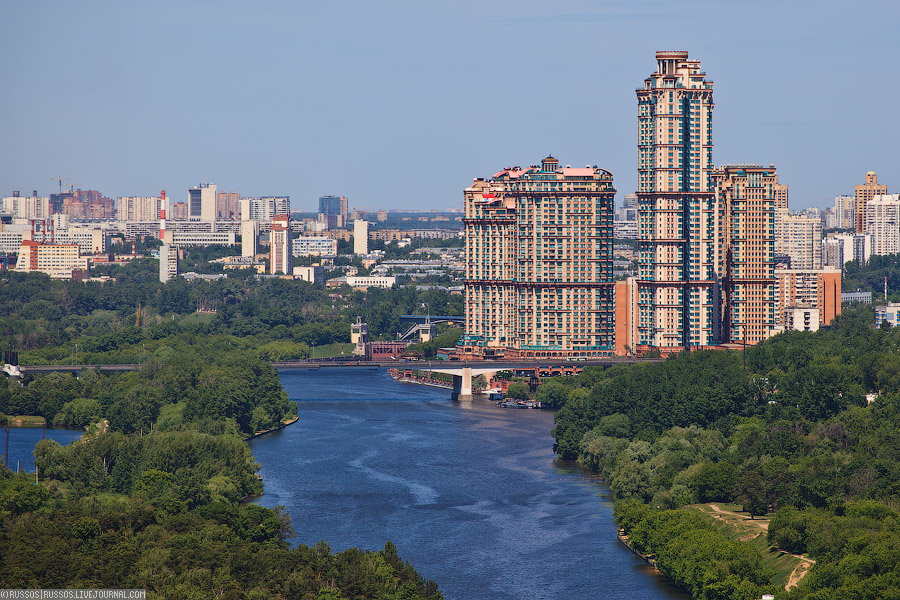 The Alye Parusa residential complex.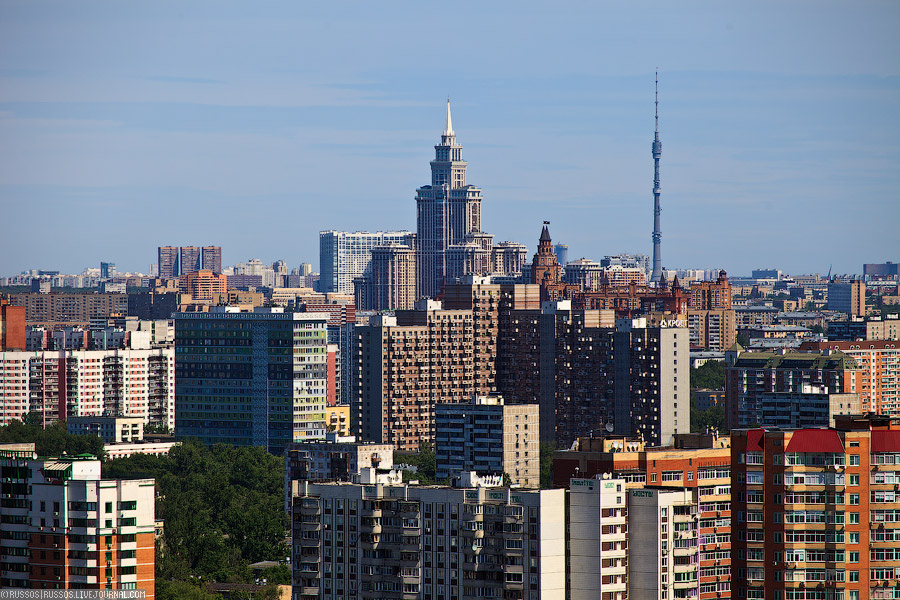 Apartments in residential complex Triumph Palace.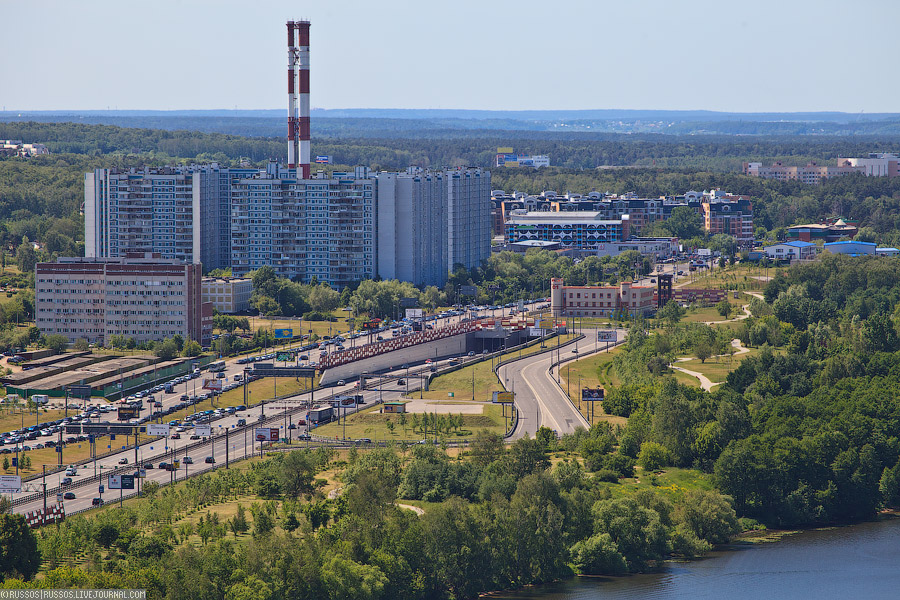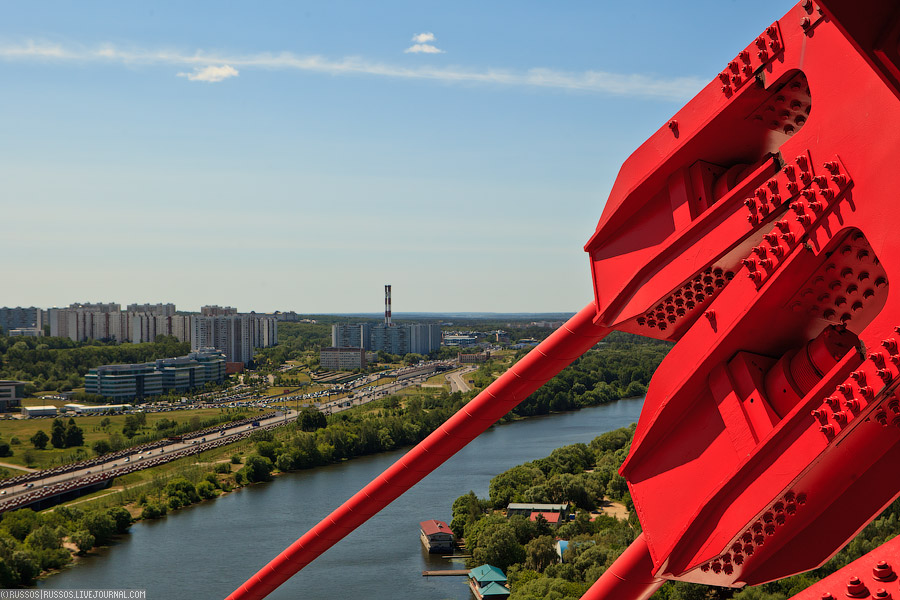 The cables were made in France and are very strong. Their number ranges from 27 to 49.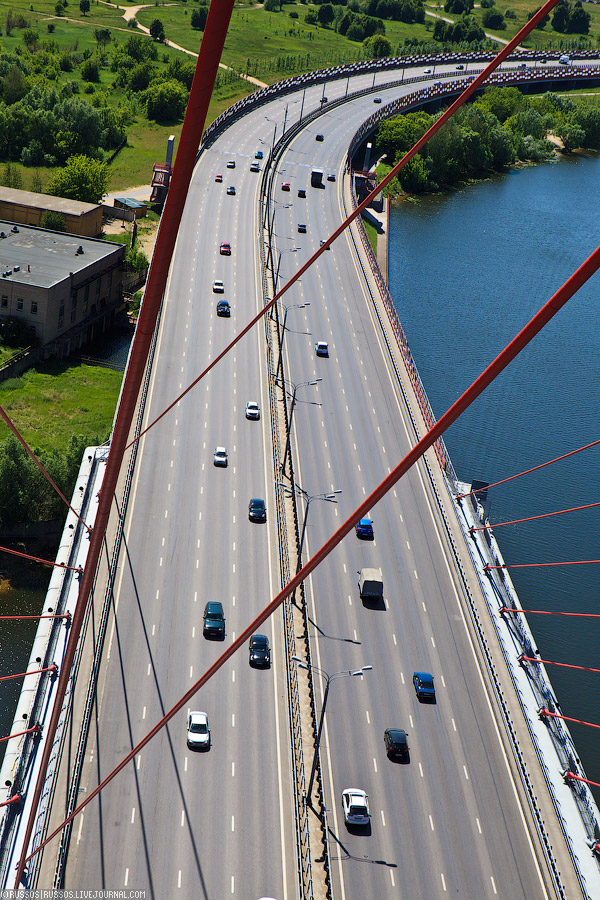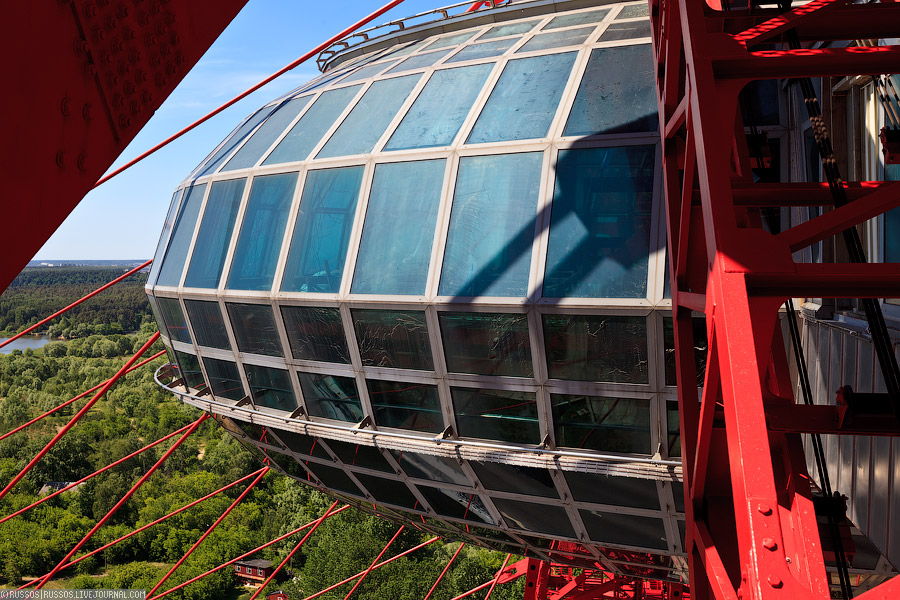 Now it is planned that a civil registry office will be located at the place.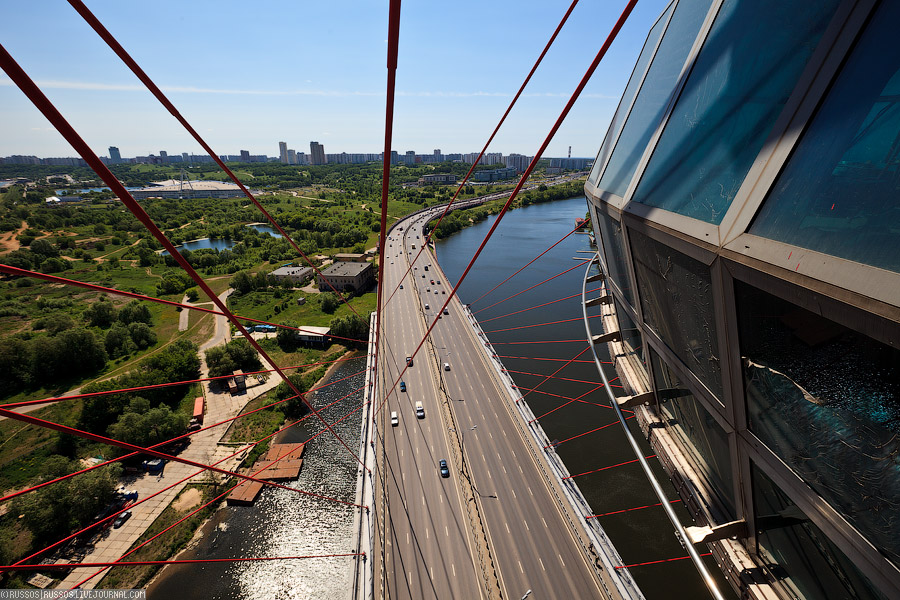 It is a nice idea as many people would love to marry at such a beautiful place.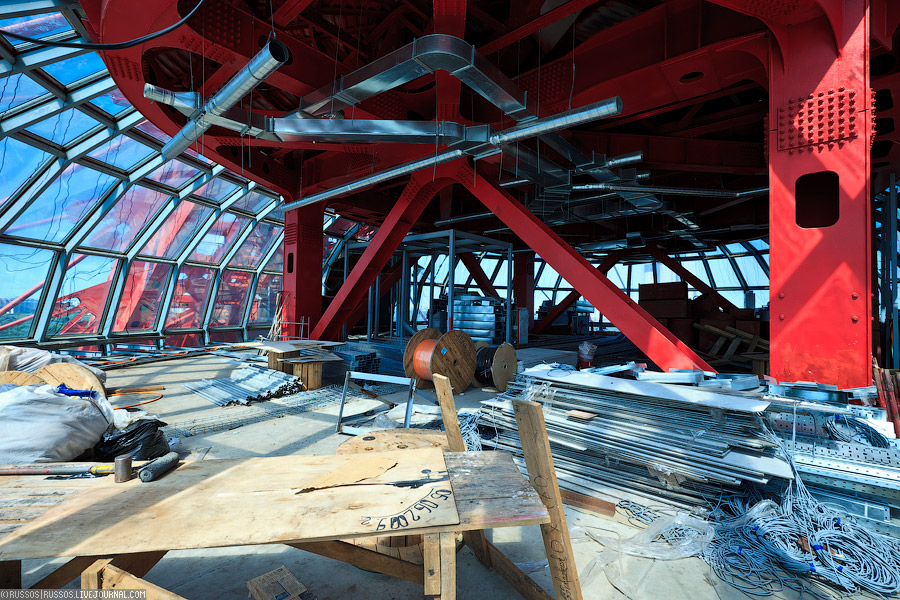 And what do you think?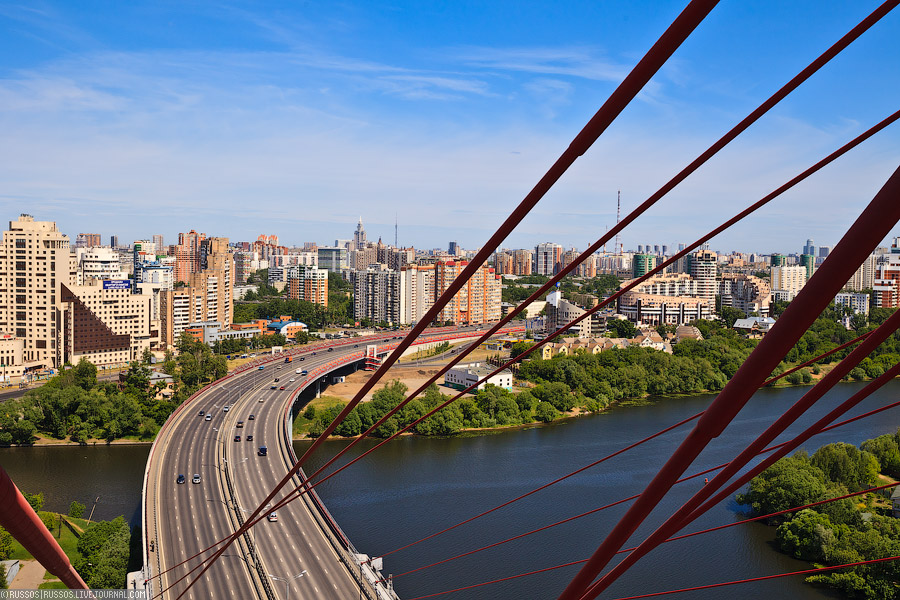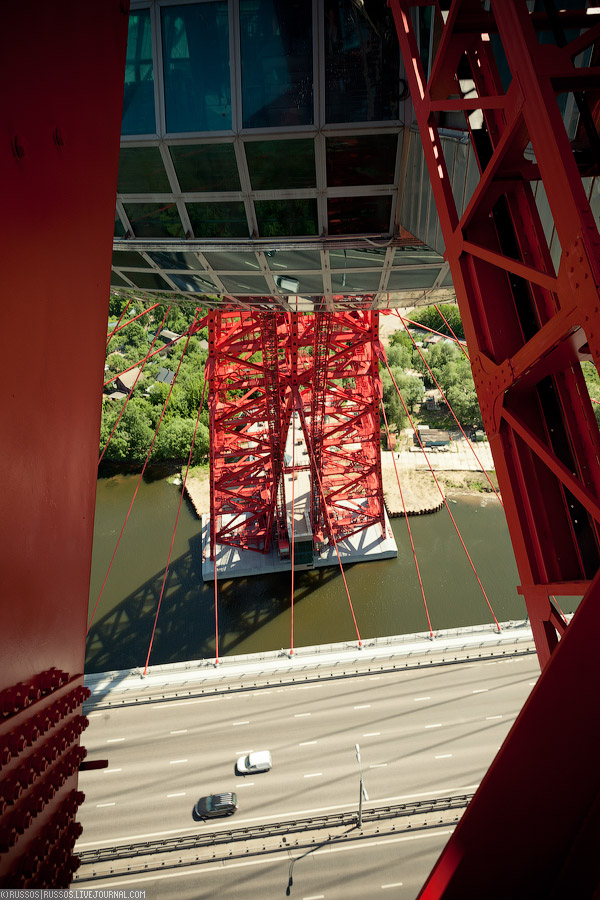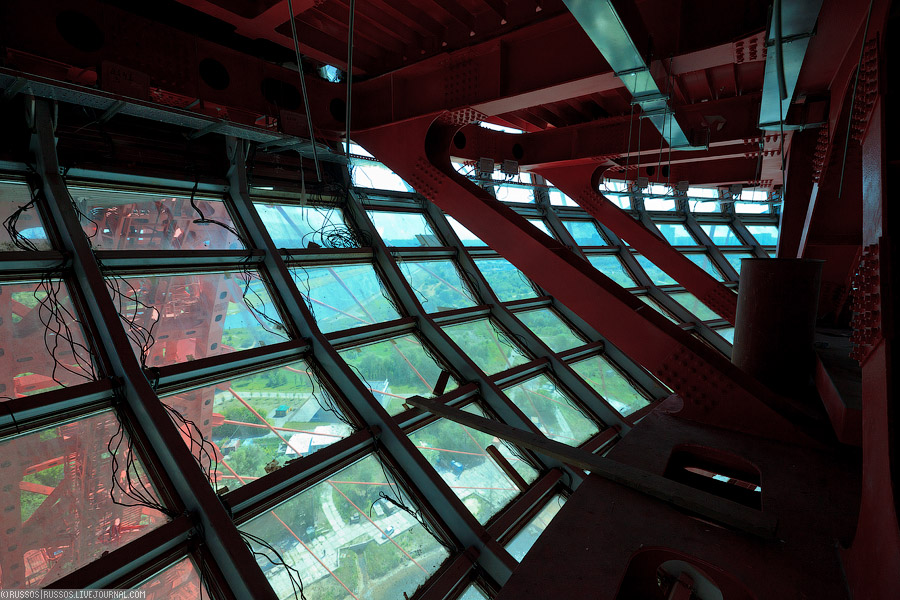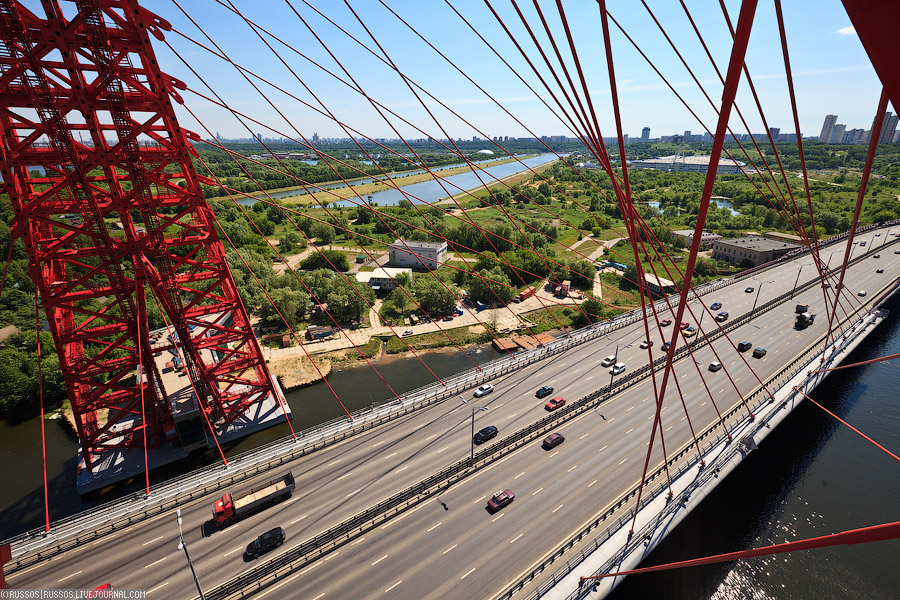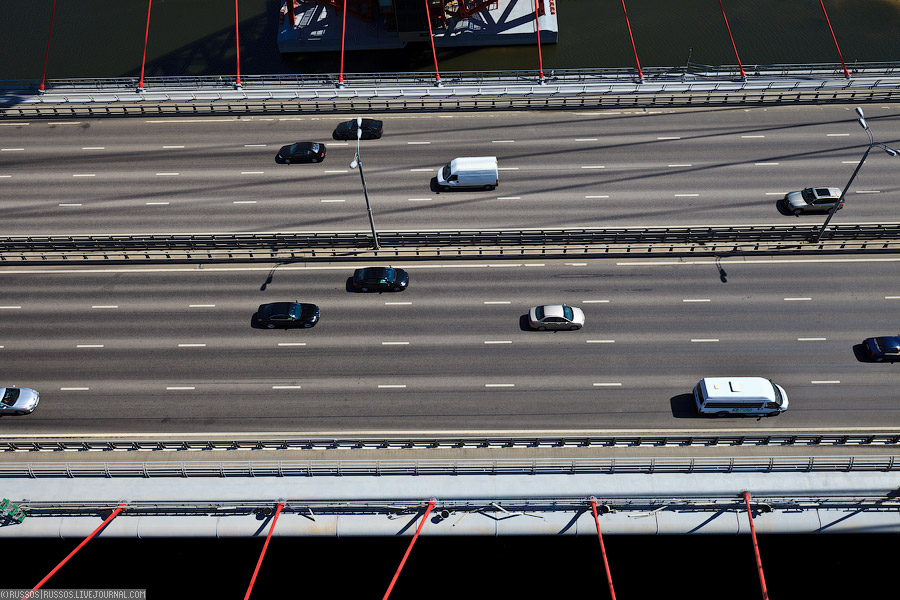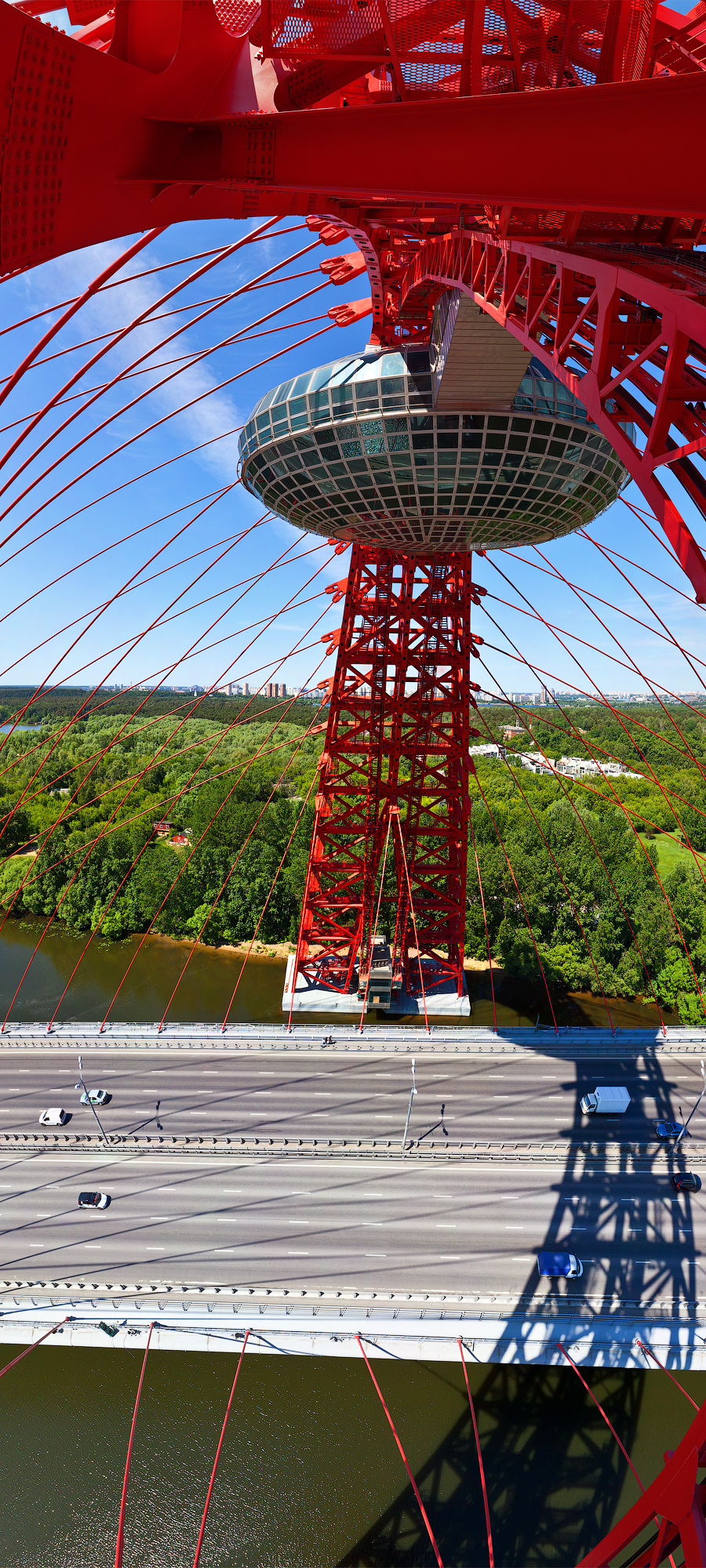 Click on the image to view the full size.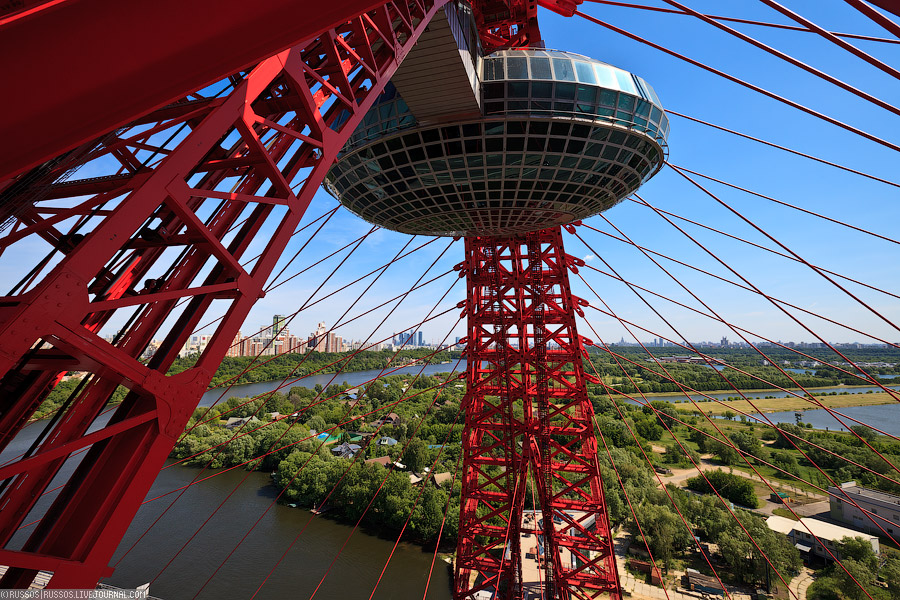 Two huge dampers developed in Germany exclude any possibility of uncontrolled vibrations.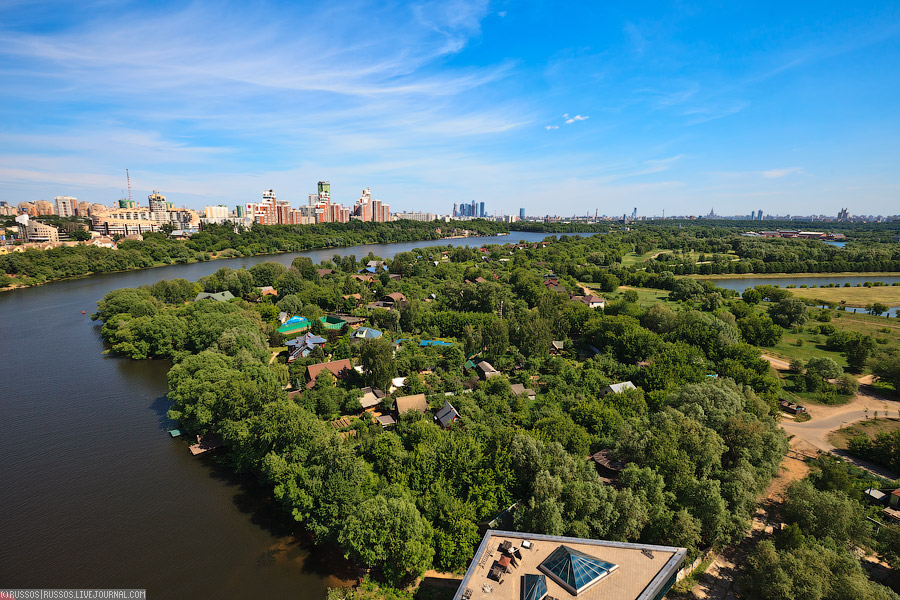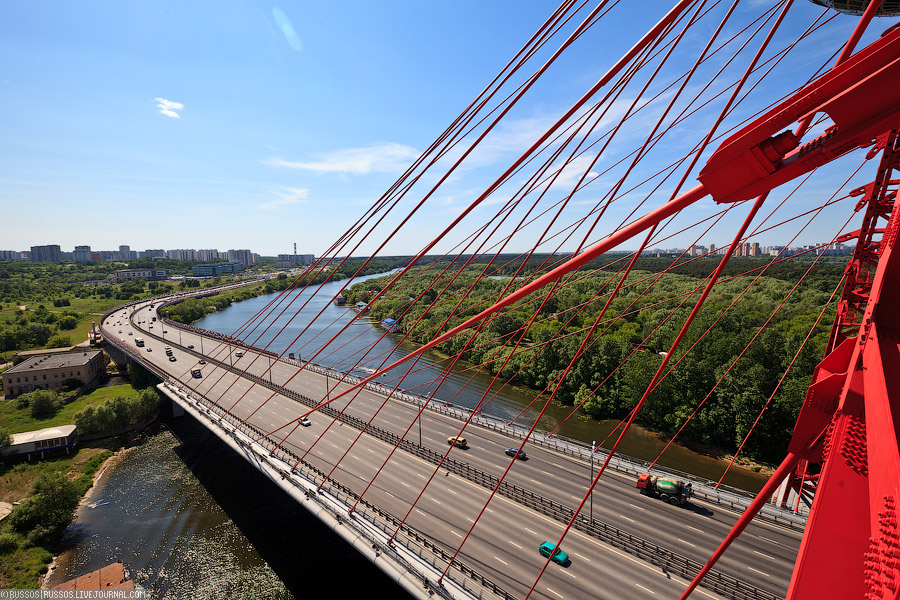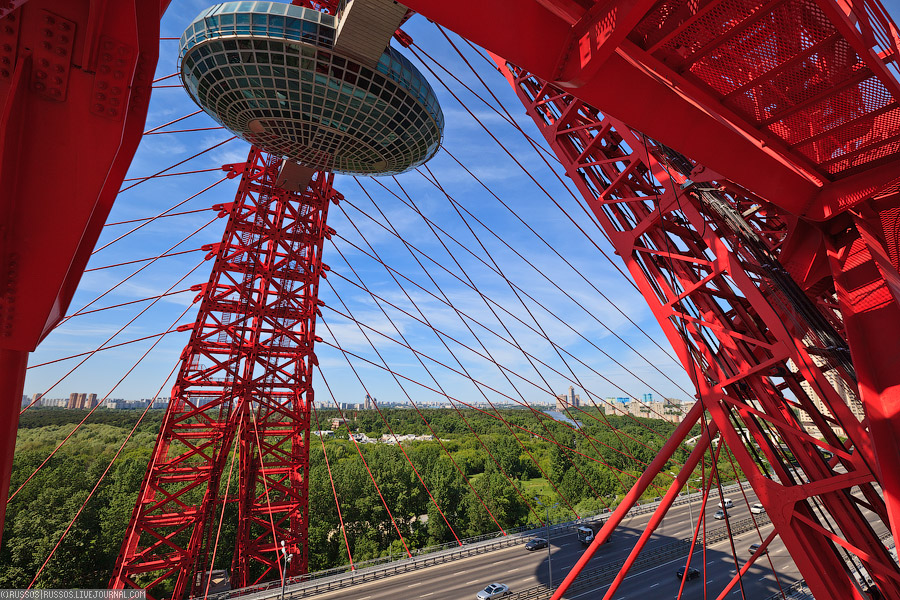 Location: Moscow
via russos