This bulky machine constructed by one enthusiast retiree from the Russian city of Kirov is powered by the old Yamaha motorcycle engine and is entirely made of scrap. Fiberglass seat was formerly a part of a small carousel, gear shift lever was a part of an unidentified old Coca-Cola souvenir. The front skies are covered with fluoroplastic, a material with extremely low friction factor. The main distinctive feature of this snowmobile is a big wheel instead of a regular for such kind of transport rubber heavy caterpillar made of metal and rubber. For this reason this monster is very light which allows it to drive on fresh crumbly snow.
Another thing is that this wheel is much less complicated in maintenance and will never cause a stop in the middle of a snow field if one detail is broken, as caterpillar does. The engine is mounted in such a way that it could warm the driver and give some heat to the fuel supply system. Construction works on this unusual snowmobile have taken about one year.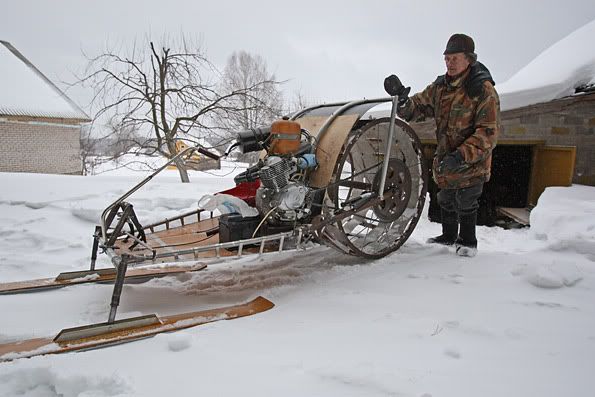 Here is another work of some fanatic designer form the Kirov city. This time it's propeller-powered sleds. This particular construction appeared to be pretty successful because it picks up rather high speed as for such a transport mean, easily copes with deep snow and is eventually rather efficient which allows trips for long distances.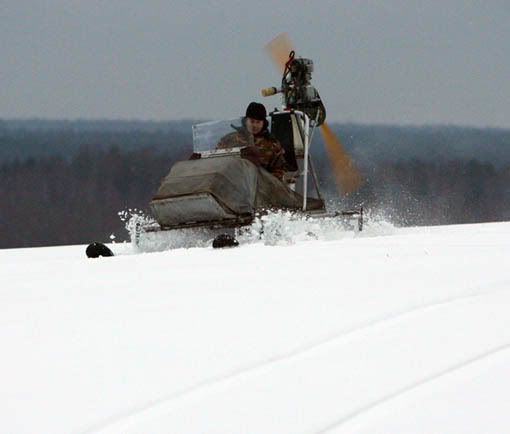 The next creation of the Russian do-it-himselfers entirely consists of the details of a rusting potato harvester and an engine and gearbox  from the Lada's economy car "OKA". Lack of money and great willingness to make a simple snowmobile stipulated the use such components. Traditional rubber caterpillar was changed for a part of the harvester's belt loader. This caused one big problem – this pretty heavy machine can cope only with shallow snow and this is no good for Russian winter.
Here is one more snowmobile using the same concept of a caterpillar design as the previous one but looking pretty serious and reliable.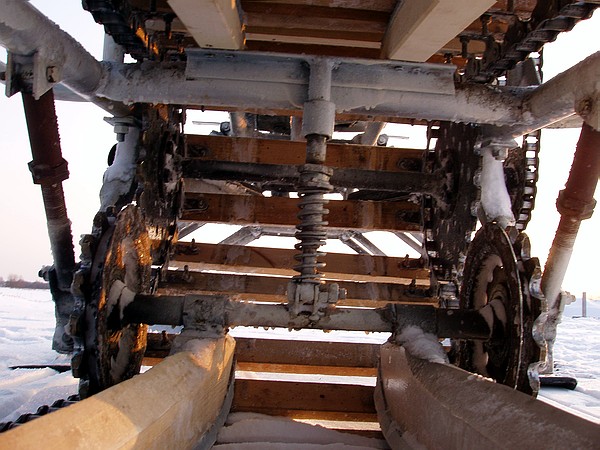 It's hardly recognizable but the next one is a remade motor scooter with unbelievable wheels.
And the motive power of this monster is given by a modified motor cultivator. This man is a fan of winter fishing and just needed some means to get to the best fishing sites.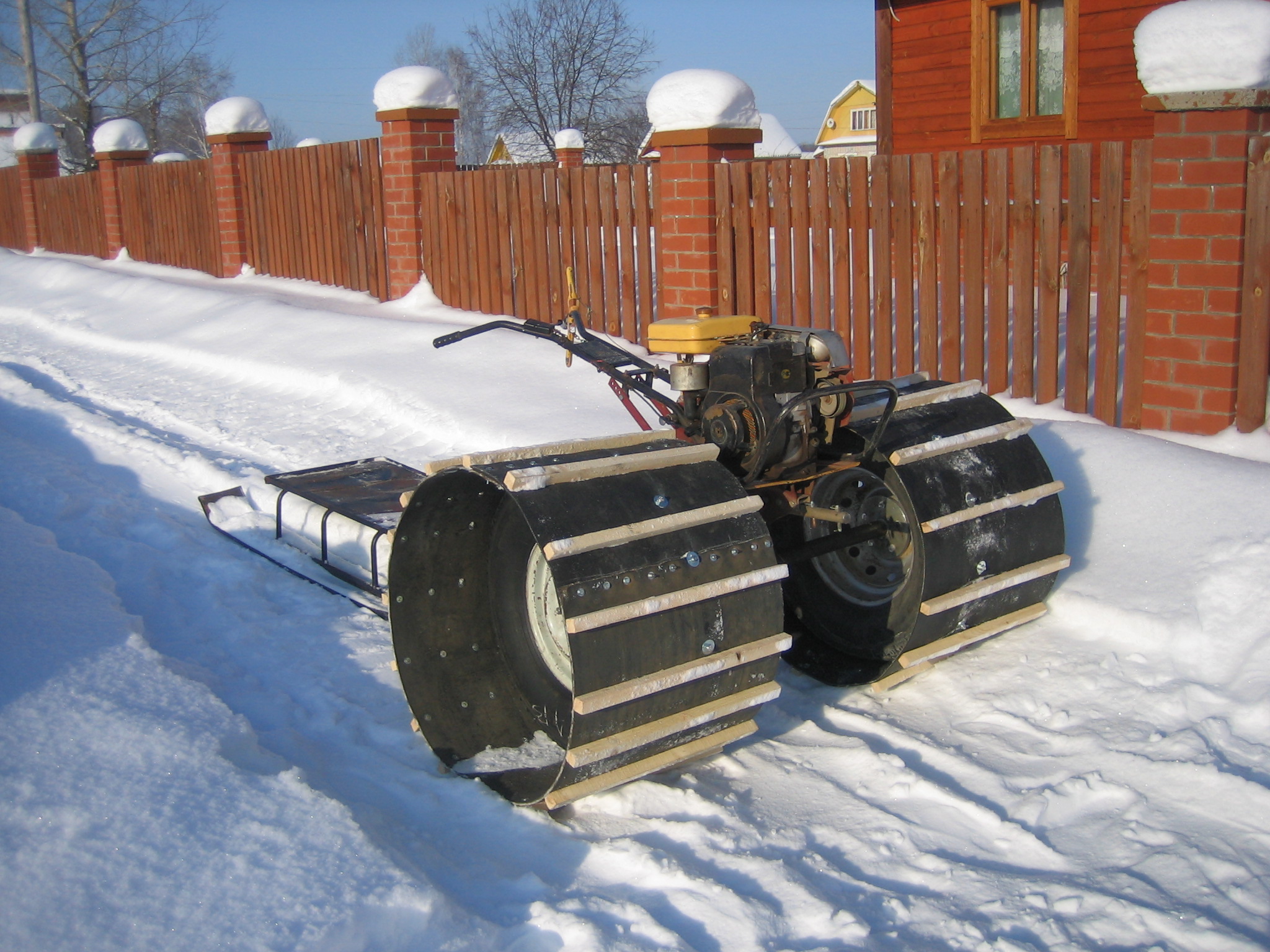 And here are some more. Just check out the craziness of their design.