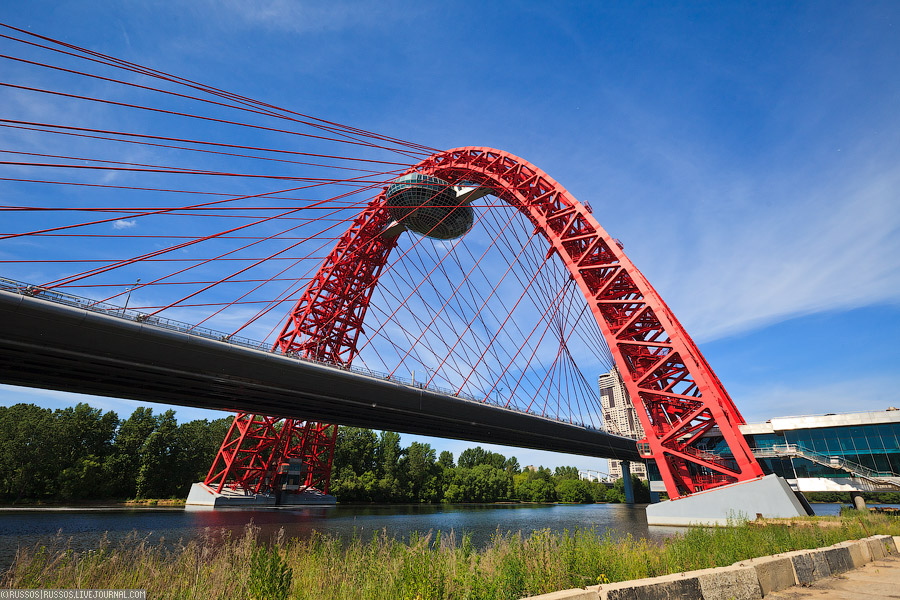 Today we'll climb a bridge that is considered as one of the most picturesque places in Moscow and enjoy the wide open views of the river and adjacent part of the city.


---
---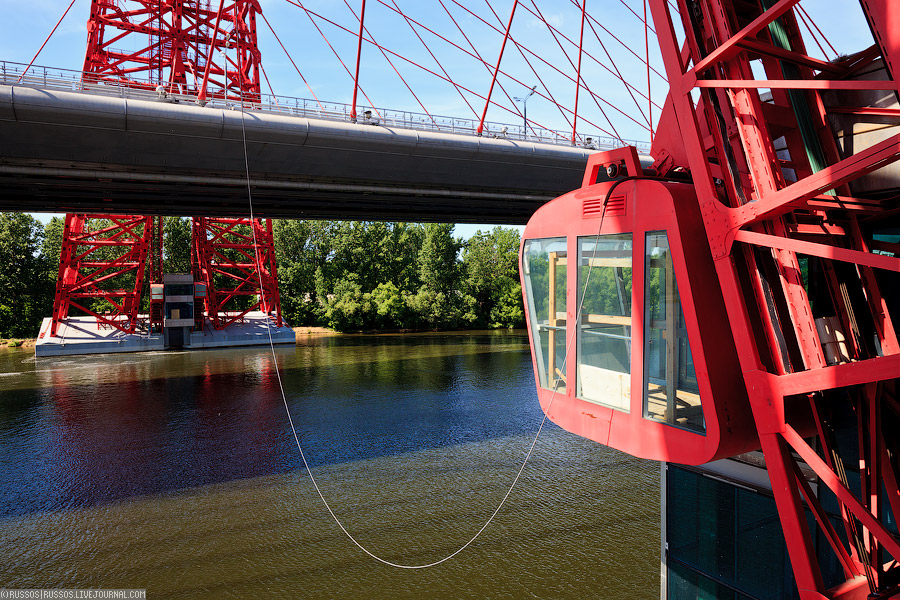 The cable bridge across the Moscow river is located to the north-west of Moscow and was launched in 2007.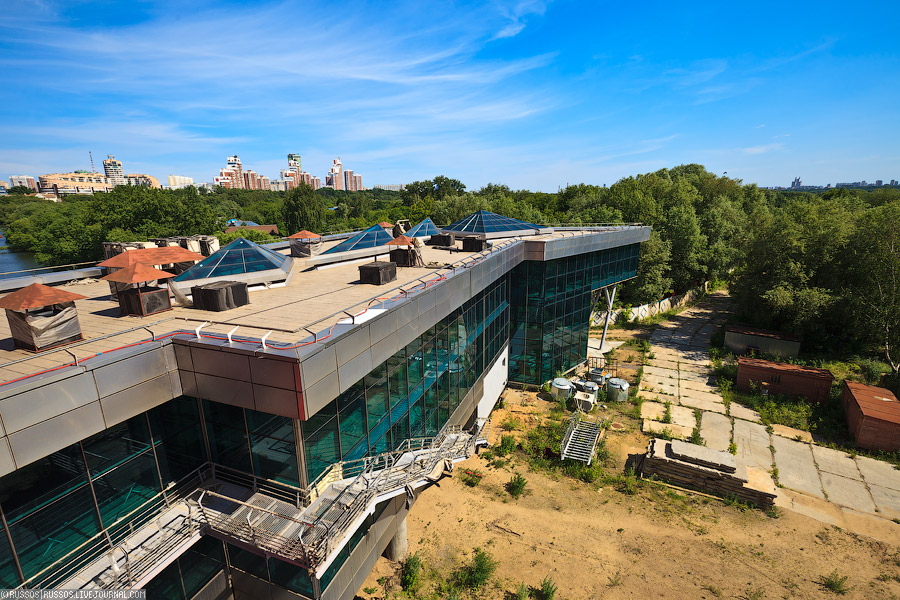 These are inferior buildings, working premises and an elevator hall.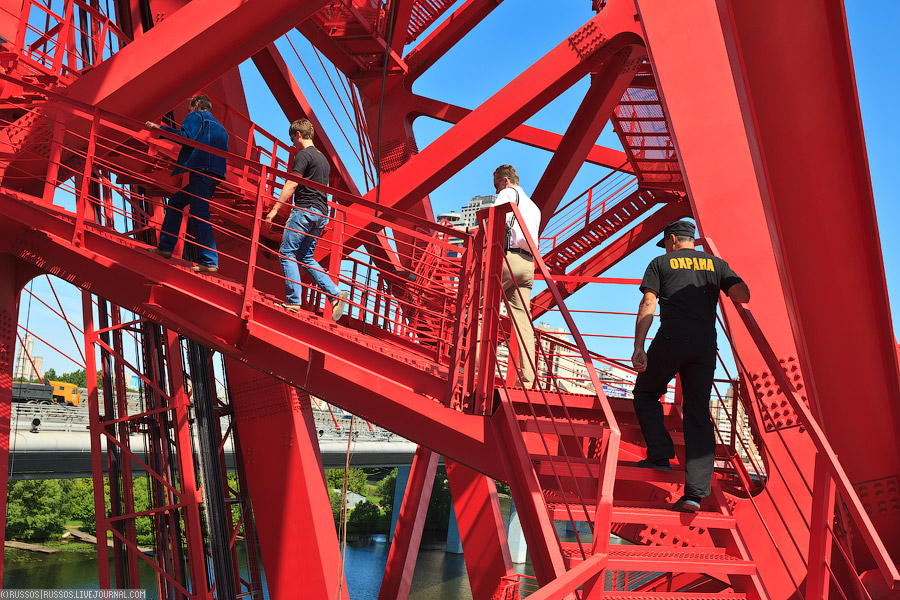 The guards make it impossible to climb the place without preliminary approval.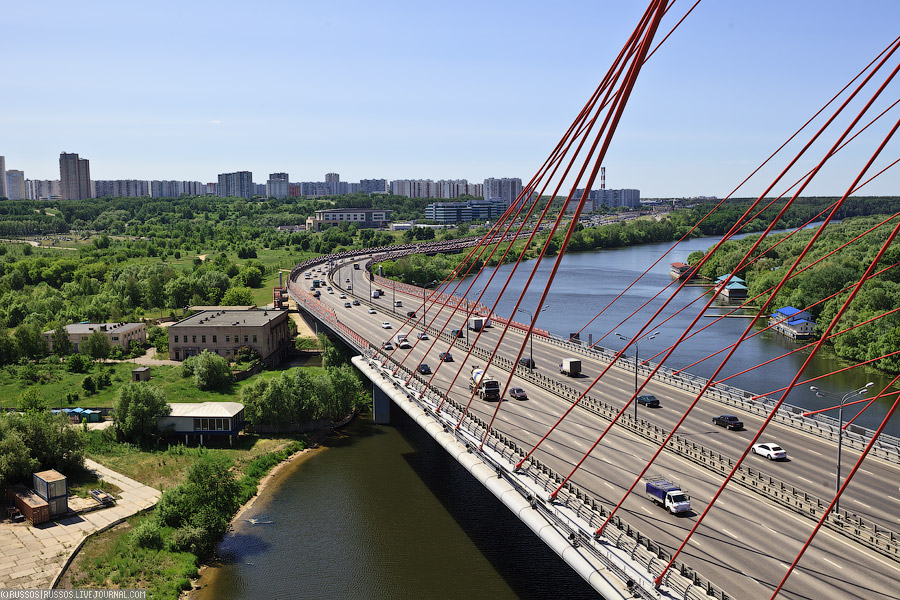 The bridge has 72 cables.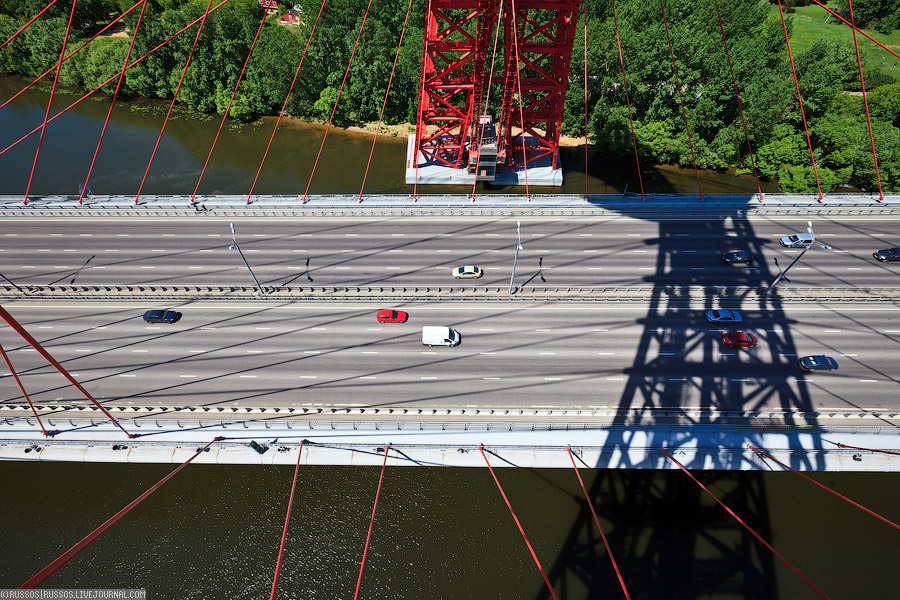 The distance between the road and the water surface is 30 meters.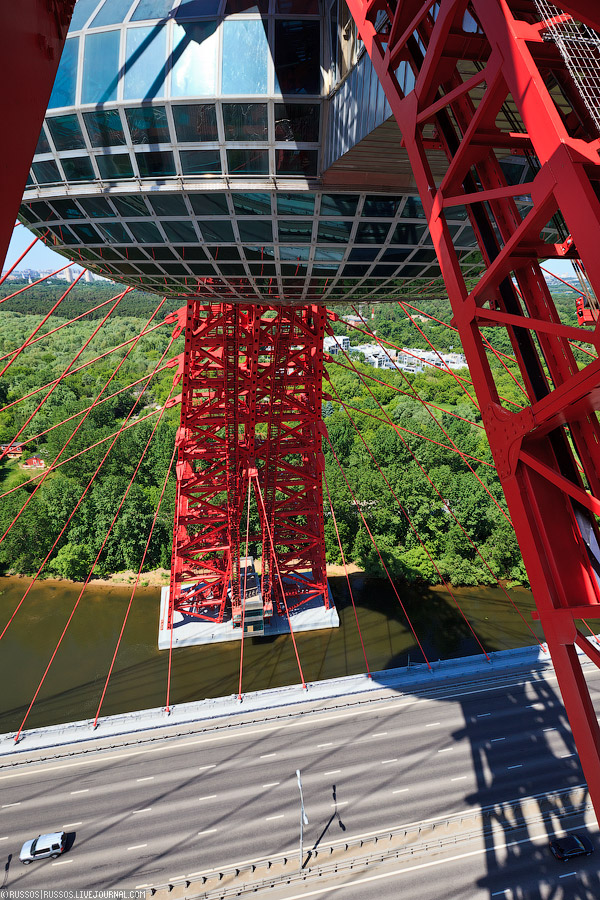 The 'egg' is 33 m long, 24 m wide and 13 m high.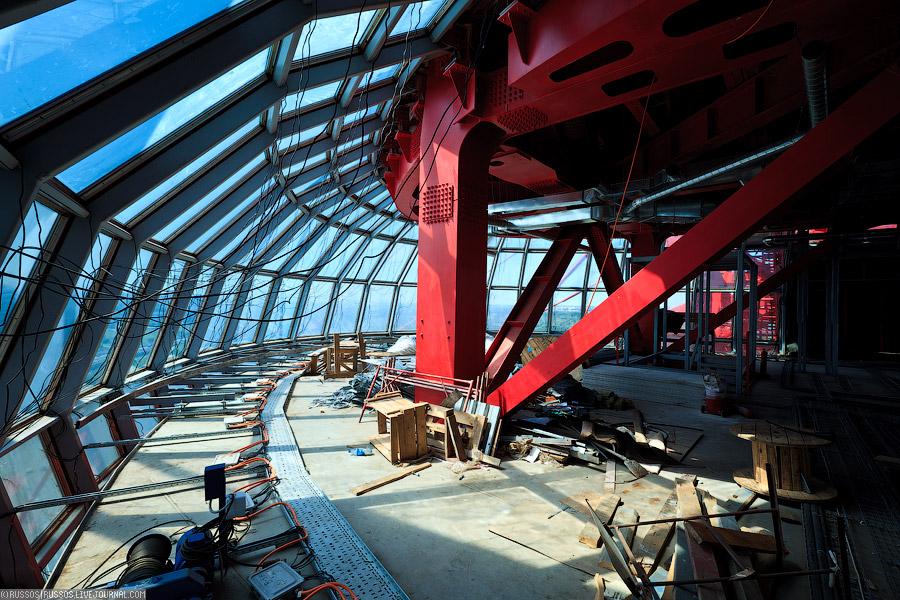 Initially it was planned that the place would be occupied by an observation ground which was later transformed into a restaurant.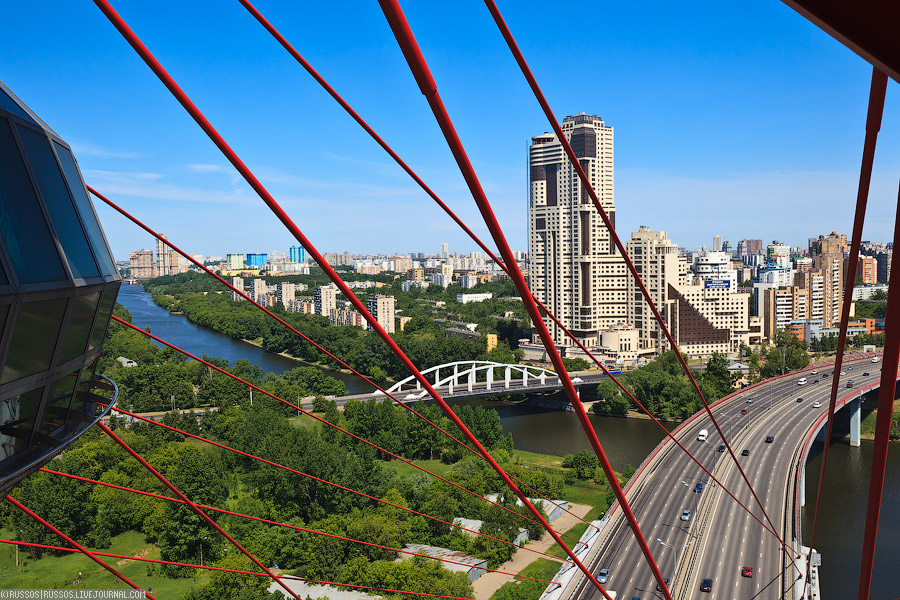 A kitchen had to be constructed close to the surface to follow the fire code. However, an investor was never found and the project couldn't be realized.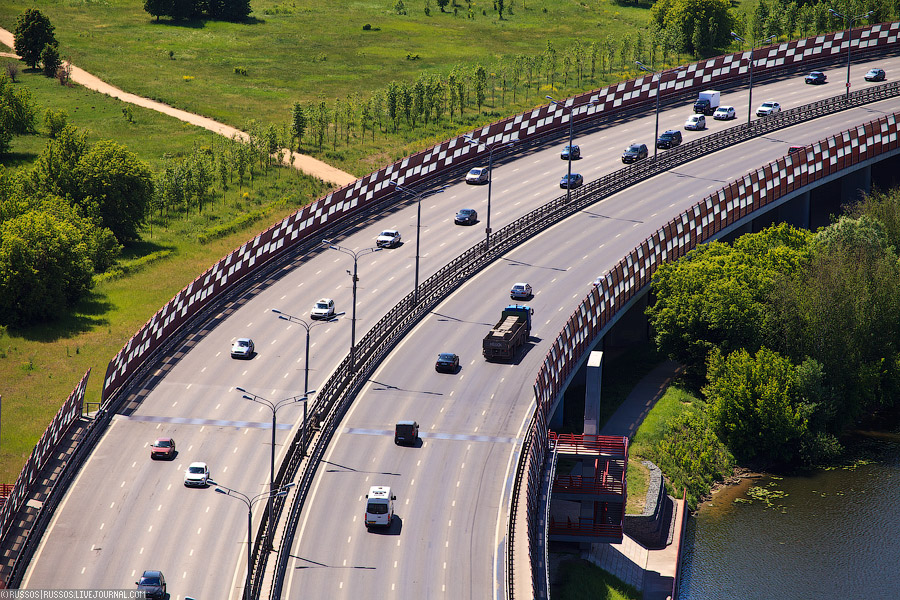 Please like Us!