The infantry of the Arctic Circle works in severe and tough conditions. Let's see what equipment they use and how the working process is carried out.


---
---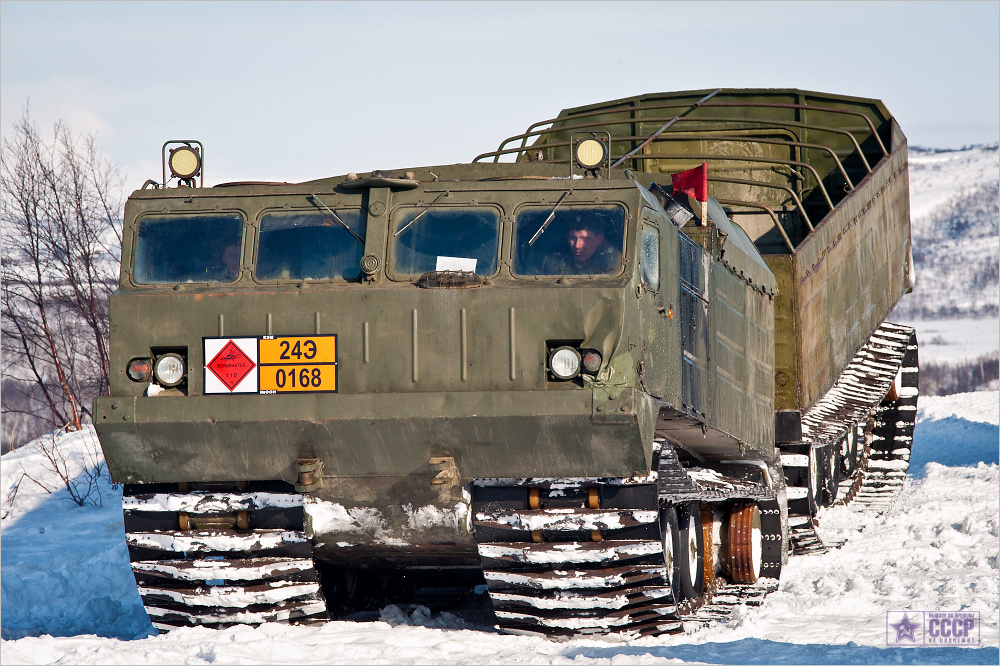 In March endless snow coverage stretches to the horizon. Only such special off-road vehicles as Vityaz can move along snowy valleys fast and easy. The cars are manufactured in Bashkiria, cost of every car constitutes around 5 million rubles.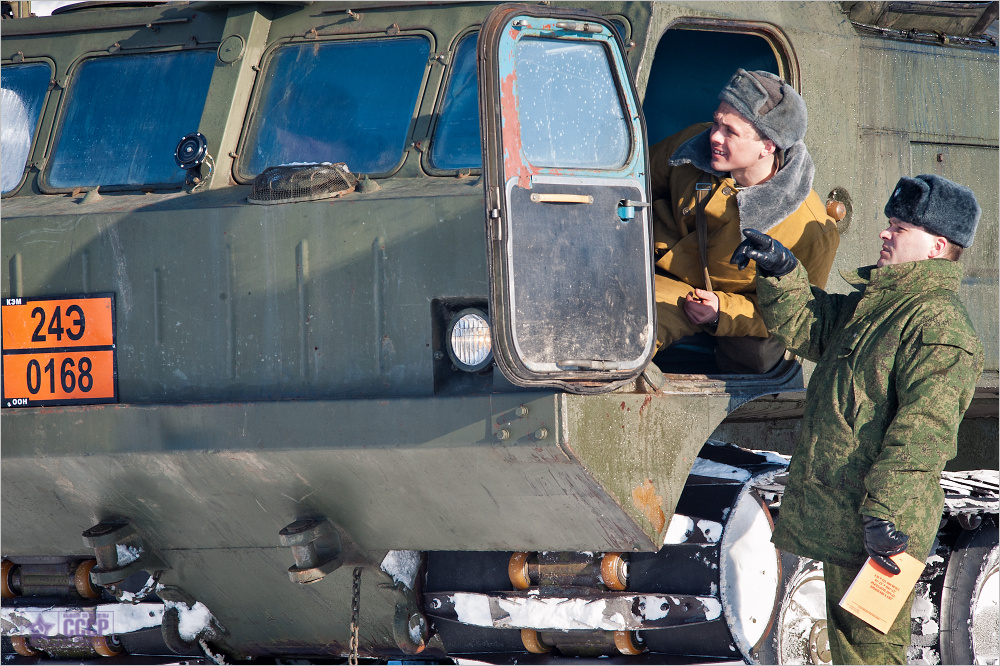 The DT-30 is an off-road tracked transporter meant to carry 30 ton payloads in to any place, and easily handle terrain that Urals, Unimogs, Tatras, Kamazs and even battle tanks would have absolutely no chance of getting through (unless they are carried by a DT-30).
They serve and process different machines like the intelligence chemical vehicle shown below.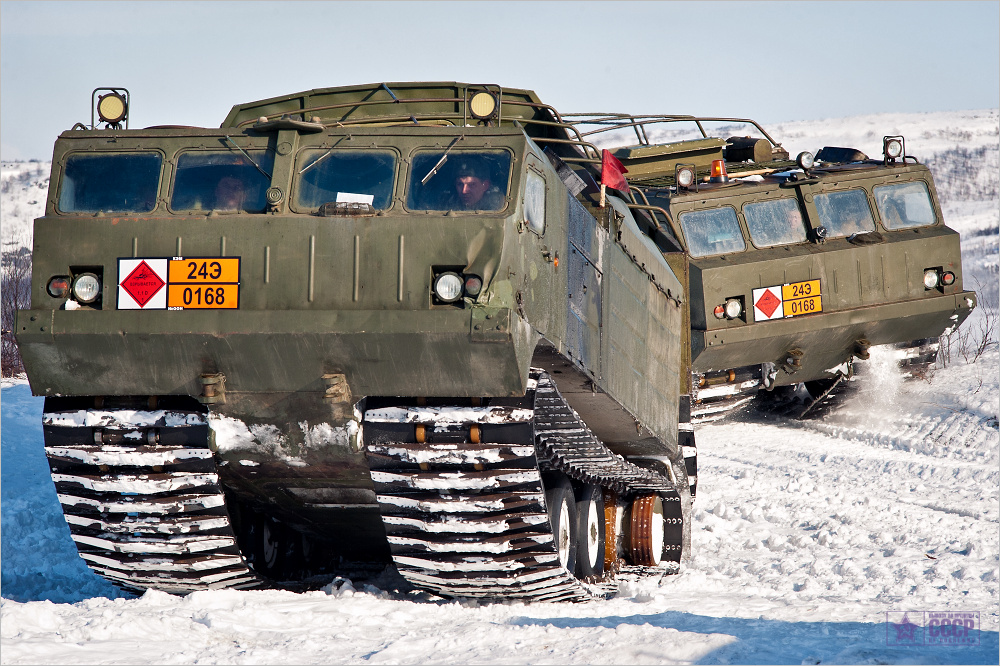 The vehicles are only used where nothing else will do. In the early 1960s the USSR required more models of single-unit tracked snow and swamp-going vehicles that could carry payloads in excess of 5 tonnes. They even developed a specialized design bureau that was busy with construction of such machines.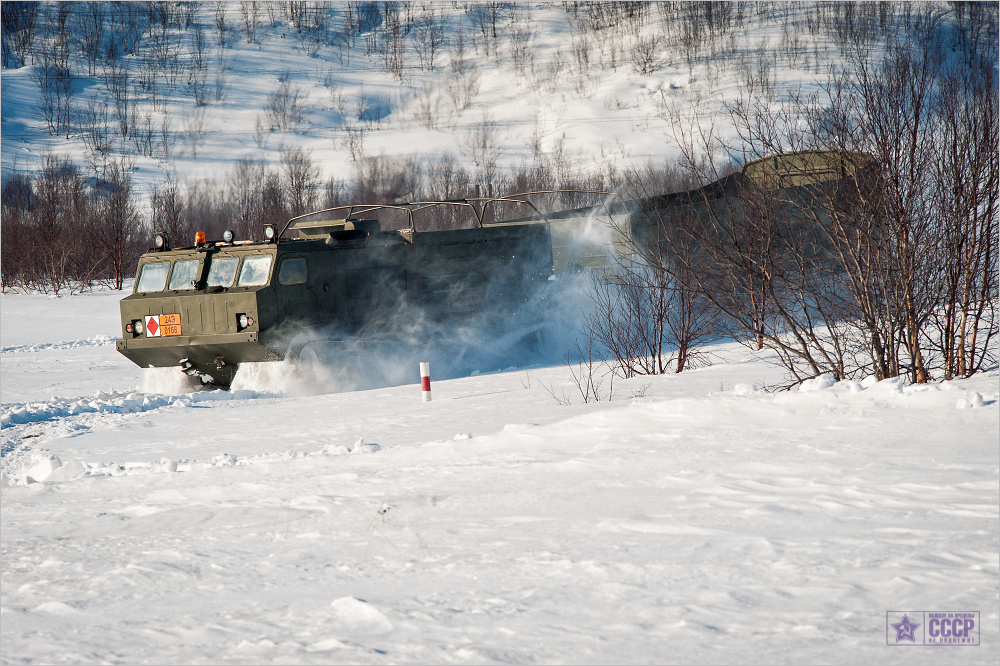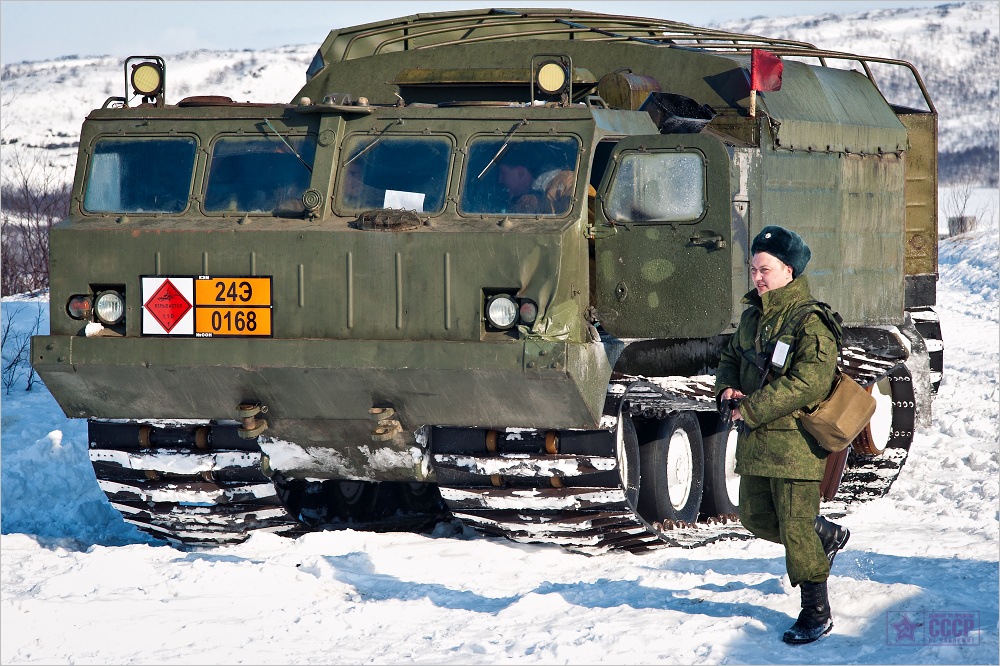 Today the transporters turned into invaluable part of the transport services for famous Russian companies such as Gazprom JSC, Rosneftegazstroi, etc. They serve as primary transport vehicles for the personnel who work at the oil and gas pipelines throughout Russia and are widely used by geologists and scientists who research the remote and isolated regions.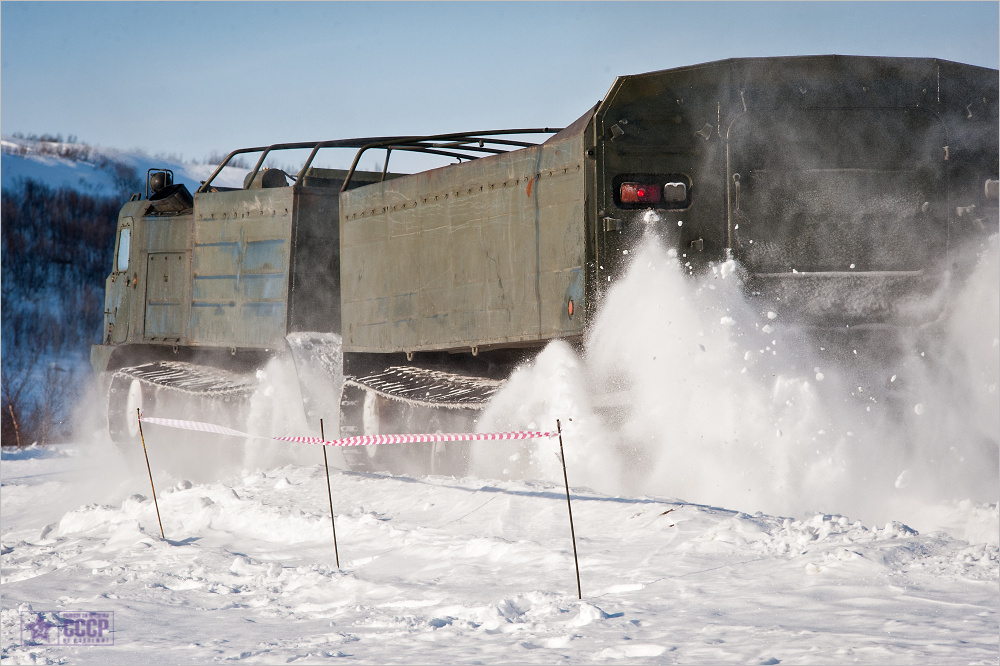 Some models are also widely used by Russian troops deployed in challenging environmental regions for transporting ammunition and equipment.
These 'people in green' are specialists of chemical intelligence who are busy with cleaning the equipment with special poisonous liquid that destroys paint layer on the machine surface.
Please like Us!